Is 'Bachelor in Paradise' canceled? Season 4 rumors swirl after sexual misconduct allegations.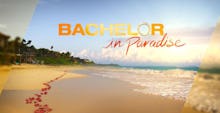 Season four of Bachelor in Paradise may not be airing after sexual misconduct allegations on the Sayulita, Mexico, set. The latest rumor regarding ABC's Bachelor spinoff series is that Warner Bros. is canceling the 2017 installment.
Warner Bros. released a statement on Sunday about suspending production of the reality show in order to conduct a "thorough investigation."
We have become aware of allegations of misconduct on the set of Bachelor in Paradise in Mexico. We have suspended production and we are conducting a thorough investigation of these allegations. Once the investigation is complete, we will take appropriate responsive action.
The statement did not give any details about the incident in question or mention the possibility of canceling the fourth season. However, new reports from cast members and those close to the set reveal that filming may not resume. Blogger Reality Steve tweeted Sunday that an insider told him season four has been canceled.
"They're done," he posted. "Everyone's being sent home."
Although Warner Bros. did not give names, TMZ reports that the alleged sexual misconduct involves DeMario Jackson and a female cast member. TMZ obtained Jackson's version of events from people close to him. The Bachelorette alum, who was featured on Rachel Lindsay's current season, says that producers wanted a storyline where he and another "villain" contestant hooked up. The two were drinking when the woman reportedly jumped in Jackson's lap and began kissing him. The two moved to the pool, where they allegedly stripped off their clothes and began "rubbing, touching and fingering." Jackson says that they did not have sexual intercourse and that everything was fine between them the next day.
According to a report from People, a couple other cast members witnessed the incident and were upset that there was not enough done to stop it. A producer who was "uncomfortable" with what happened filed a complaint with Warner Bros., resulting in Jackson and the woman being released. The rest of the Bachelor in Paradise cast was sent home shortly after.