When is Sony E3 2017? Start time, livestream, countdown and what to expect from the press conference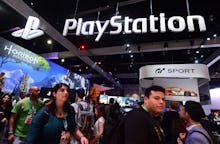 We're officially on day three of E3 2017 press coverage — though the show doesn't officially start until Tuesday — and the next big event on everyone's mind is Sony's press conference. If you're looking for a livestream, want to check the start time or are wondering what games will be announced, look no further: We have all the answers right here.
When is Sony E3 2017? Start time and date for the press conference
Sony's E3 2017 press conference kicks off at 9 p.m. Eastern (6 p.m. local time for convention attendees) on Monday.
If you're looking to count down the hours, minutes and seconds until Sony's big event, you can do so over at the aptly named E3 Countdown website.
Sony E3 2017 livestream: How to watch it live online
If you're watching from home, there a few different ways to tune into Sony's E3 2017 press conference.
You can watch the entire thing live on YouTube, Facebook, the official PlayStation website or on Twitch, according to Sony.
Sony E3 2017 press conference: What to expect
Sony has a tough act to follow after Microsoft, which unveiled its Xbox One X and dozens of new games Sunday. The company already released its own upgraded hardware with the PS4 Pro, but we should see plenty of new titles revealed at the showcase.
It's likely we'll see new footage from the upcoming The Last of Us: Part 2, hopefully with some actual gameplay. We could also get another look at the new God of War title, Uncharted: The Lost Legacy, Destiny 2 and "a number" of new virtual reality games for PSVR.
More gaming news and updates
Check out the latest from Mic, like this essay about the sinister, subtle evils lurking in rural America that Far Cry 5 shouldn't ignore. Also, be sure to read our review of Tekken 7, an article about D.Va's influence on one Overwatch player's ideas about femininity and an analysis of gaming's racist habit of darkening villains' skin tones.