'XCom 2: War of the Chosen' release date, gameplay, trailer and everything revealed at E3 2017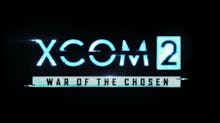 XCom fans got a first look at the new XCom 2 expansion, War of the Chosen. Here's what we learned at the PC Gaming Show.
The new XCom 2 expansion will introduce a group of alien champions that you'll face off against repeatedly throughout the adventure. The Chosen will continue to learn new skills and gain strength throughout the game, just like your own characters.
XCom 2: War of the Chosen also features a new enemy called the Lost, a zombie-like creature that moves in groups. These monsters will add an element of chaos into the action, and attack both humans and aliens.
XCom 2: War of the Chosen launches on Aug. 29, 2017. Check out the trailer below.
More gaming news and updates
Check out the latest from Mic, like this essay about the sinister, subtle evils lurking in rural America that Far Cry 5 shouldn't ignore. Also, be sure to read our review of Tekken 7, an article about D.Va's influence on one Overwatch player's ideas about femininity and an analysis of gaming's racist habit of darkening villains' skin tones.