E3 2017 Sports game: 5 biggest announcements from EA Play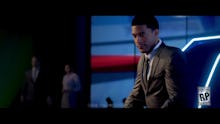 We talked about 2017 being a strong year for the Madden franchise and after EA Play, there's every reason to reaffirm that notion. 
We were introduced to an exciting trailer highlighting a new mode and feedback on the gameplay was strong.
Fans should be especially excited for August 22 when it becomes available for those who have pre-ordered the game.
Madden news wasn't the only information to come out of EA Play. Here are the most important sports video game announcements from EA Sports.
FIFA on he Nintendo Switch Will Be Different Than FIFA 18
The FIFA franchise is coming to the Nintendo Switch, but don't expect the same version that will appear on the PlayStation 4, Xbox One or PC. In fact, the title is even different.
Instead of being called FIFA 18, Nintendo's version will be called FIFA on Nintendo Switch. On the Switch, FIFA will not run on the Frostbite Engine and it won't feature the follow-up to the popular story mode, "the Journey."
That said, portability figures to be the biggest selling point for FIFA on the Switch. Nintendo's version is the only one that allows players to enjoy the sport on the go.
Will that be enough to make the game worth it on the Switch? We'll soon find out.
NBA Live 18's the One
The NBA Live franchise is not dead. If we're being honest, all signs point to a noteworthy resurgence. At the heart of the revival is a new mode called "the One."
This new feature is similar to NBA 2K's MyCareer, but it adds a new wrinkle as your created player is charged with building and maintaining a streetball and professional hoops rep.
If nothing else, the Kendrick Lamar track in the trailer above is a reason for some excitement.
NBA Live 18 Free Demo in August
EA will provide the simulation gaming community with its first virtual hoops experience of the year. A full demo of NBA Live 18 will release in August and it will be free.
This will give fans a chance to play the game and deliver feedback to the developers. That could ultimately help the final product. Also, any progress made with your One character will translate to the retail version.
Madden 18's Longshot Story Mode
We've speculated on a Madden 18 story mode for almost a month, but we finally got confirmation at EA Play. It's called Longshot and it's an origin story.
The lead character, which is played by JR Lemon, is called Devin Wade. He's a prospect who has had to overcome adversity to chase his NFL dream.
There are elements of high school and college football, as well as the scouting combine, but no actual NFL action. It's an interesting spin and one that has us intrigued.
EA's Special Surprise At E3
Per Madden Creative Director Rex Dickson, there is a special surprise coming at E3. Many thought the game had already shown all it would show this week, but in an interview with SimFBallCritic on YouTube, Dickson hinted at an announcement of some kind at E3.
What could it be? We don't know, but it's worth keeping an eye out.
More sports gaming news and updates
Love sports games? Check out more content from Mic, including tips for leveling up your MLB The Show RTTS player, the new story mode in Madden 18, a wish for the WWE 2K18 release and a detailed sports video game release calendar.