Nintendo Switch 'Rocket League': Release date, gameplay and everything from E3 2017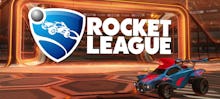 Rocket League is coming to Nintendo Switch! Nintendo confirmed the news in a trailer at the start of its E3 2017 presentation.
There was no release date or other substantial information about this version of Rocket League, but hey, it's Rocket League. That's awesome in and of itself. The Switch is a great console for local multiplayer, so Rocket League should fit right in.
More news from Nintendo at E3 2017
Check out even more news from Nintendo's big E3 2017 presentation, including an exciting look at Super Mario Odyssey, new details about the Zelda: Breath of the Wild DLC and confirmation that Rocket League is coming to the Switch. Plus the latest on new Metroid and Kirby games on the way.