Apple confirms it is working on autonomous systems, potentially including self-driving cars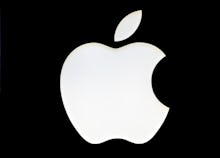 Apple is exploring autonomous driving technology, as confirmed by CEO Tim Cook in a recent interview. Cook admitted the tech giant is "focusing on autonomous systems" during a Bloomberg Television interview.
Self-driving cars are one real-life application of autonomous systems but Cook made it a point to note that there are other purposes as well. "Clearly one purpose of autonomous systems is self-driving cars," he said. "There are others."
Rumors of Apple diving into the self-driving car industry have been circulating for years. The efforts fall under an initiative that is supposedly named Project Titan, which is believed to have launched in 2014 with more than 1,000 engineers on the team. Some reports have even suggested that Apple will have created its own electric car by 2019. But those reports were debunked in 2016 by Bloomberg, which reported that the company will be focusing on the technology instead of building its own car.
Earlier this year, Apple received a permit from the California Department of Motor Vehicles to test three SUVs. Though, an unnamed source told Bloomberg that the company has been testing autonomous technology on the public streets of California for at least a year.
"We'll see where it takes us," Cook said. "We're not really saying from a product point of view what we will do."