'Katrina: American Crime Story' delayed, 'The Assassination of Gianni Versace' pushed up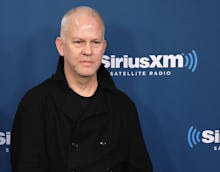 For those who have followed the scores of photos from the set of The Assassination of Gianni Versace: American Crime Story, the Hollywood Reporter's news that the previously announced third season is coming sooner than expected will be no surprise. What is somewhat surprising is that FX has announced that Katrina: American Crime Story, the second season of Ryan Murphy's crime anthology, will be delayed until after the Versace season.
Though the Versace season went into production first, FX was planning on airing Katrina as the show's second installment as recently as January's Television Critics Association press tour. Even then, FX president John Landgraf made a point of noting the difficulty of shooting in New Orleans, as will be required of the Katrina season, which will follow the aftermath of Hurricane Katrina's devastation in August 2005.
But this news of Katrina's delay effectively makes the third season the second, and vice versa. Versace, according to the Hollywood Reporter, has already wrapped its first two episodes, while the season's cast continues to make a stir. Former Glee star Darren Criss, who is playing Andrew Cunanan in the limited series, turned heads with a nearly nude photo from the set in May.
Meanwhile, the fourth season, which will tell the story of Bill Clinton's affair with Monica Lewinsky, is apparently already grabbing Murphy's eye. The Hollywood Reporter notes he reportedly wants a newcomer to star in the series. In the meantime, Katrina is expected to shoot in early 2018 and air late that year.
Mic has ongoing American Crime Story coverage. Follow our American Crime Story main hub.