Explosion hits Chinese kindergarten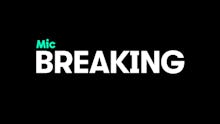 An explosion detonated at a kindergarten in eastern China on Thursday, killing at least seven people and injuring at least 59 others, according to the Associated Press.
The blast occurred around 4:50 p.m. local time, Chinese government officials in Jiangsu province told the AP — just as parents were arriving to pick up their children at the end of the school day.
Photos apparently taken on site appeared to show adults and children bleeding on the ground.
Thursday's attack isn't the first time Chinese schools have been the targets of violence. In 2014, a man stabbed three children at a primary school in central China before jumping off of a building. In 2010, a man wielding a kitchen knife slashed to death seven children in central China before dying by suicide.
This story is breaking and will be updated.