Nintendo E3 Day 3: Livestream details and what to expect from the final day of the 2017 show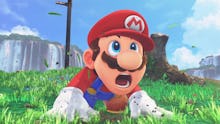 Thursday is the last day of E3 2017. The show has done a number on all of us with its rapid news cycle and exciting announcements, but it's not quite done yet. Thanks, Nintendo.
Nintendo E3 Day 3: When and where to watch the stream today
Nintendo is doing one last Treehouse livestream Thursday at 1:00 p.m. EDT. You can see the schedule, highlights from the previous streams and watch the stream itself on Nintendo's E3 website.
Nintendo hasn't posted a schedule of what they'll be doing, but based on the first two days, you can expect plenty of game demos. Wednesday's stream included Pokkén Tournament DX and Splatoon 2 tournaments as well as game demonstrations of Super Mario Odyssey and Yoshi, all of which you can find archived on Nintendo's YouTube channel. It'll probably be light on actual news, but if you just want to see new Nintendo games, this is the way to do it.
More news from Nintendo at E3 2017
Check out even more news from Nintendo's big E3 2017 presentation, including an exciting look at Super Mario Odyssey, new details about the Zelda: Breath of the Wild DLC and confirmation that Rocket League is coming to the Switch. Plus the latest on new Metroid and Kirby games on the way.