'Pokémon Go' gym shutdown: Niantic will close gyms soon in anticipation of next update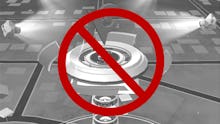 Pokémon Go gyms are going away — at least for a little bit. Niantic announced on its Twitter and support page that starting June 19 Pokémon Go gyms would be inaccessible until further notice. Exactly what work is being done to the gym system isn't known, but it's a big enough overhaul that they have to be taken offline.
Pokémon Go gym shutdown: What new features are coming in the next update?
It's obvious that Niantic has something big planned for gyms, but it hasn't given any indicator exactly what that is yet. Niantic took to Reddit to give a longer statement about the gym closures, but again, didn't give any details on what's in store for us or when gyms will reopen.
Hints from a the Next Web interview with Niantic CMO Mike Quigley gave us some hints on what the new gym features might be though:
"You know, the gym mechanic is something in Pokémon Go which we really, really want to improve, so that's gonna be the next big area for us. The capture mechanic is fun, but you're a lone wolf, you're going out there on your own. Maybe you're with friends, but there's not that, kind of, connected experience. We think there is an opportunity for collaboration in that area, but more to come on that."
Perhaps the new features will be centered around a multiplayer experience. Pokémon Go has received criticism in the past for its lack of social features, and Niantic may have finally come up with a solution that will make Pokémon Go a game people can play in groups instead of just having your lone trainer on the screen.
Stay tuned for more info on when Pokémon Go gyms will reopen.
More Pokémon Go news, updates, tips and tricks
Check out Mic's Pokémon Go guides on how to get stardust, how to determine how long it will take you to reach level 40, the kind of Pokémon you get from 10-kilometer eggs, how to create new PokéStops, how to maximize your chances of catching Pokémon and how PokéStops distribute Pokémon eggs. Also check out how to catch Gen 2 baby Pokémon, our analysis of post-balance update Chansey and Rhydon and everything you need to know about finding the long-awaited Pokémon Ditto.