New Atari Game System: The new console may be named Ataribox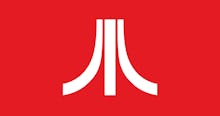 According to an interview between Atari CEO Fred Chesnais and GamesBeat, Atari is looking to re-enter the hardware business after years of laying dormant. After a strange teaser made its rounds online last month talking about an upcoming project known as the Ataribox, things were pretty silent until Chesnais admitted to GamesBeat that the company is now definitively "back in the hardware business."
He didn't elaborate further on what sort of hardware is coming, or if the aforementioned Ataribox was a real thing, but it's probably safe to assume the teaser we saw has everything to do with Atari's impending plans.
New Atari console: Everything we know so far
The Ataribox trailer — subtitled "First look: A brand new Atari product. Years in the making" — points to an Ataribox website after showing off what looks to be some sort of device akin to the classic Atari consoles of yesteryear. Complete with wooden paneling, it's most in tune with classic Atari devices, but there aren't any details given on what the box features or what it's even for.
The general consensus among sites like the A.V. Club and around the internet seems to be that whatever the Ataribox is could be something like the NES Classic, where several Atari games are made available on one box for players to pick up and enjoy several games at once.
It doesn't seem likely that Atari would be entering the fierce competition between Microsoft, Sony and Nintendo, especially with a console that looks like the Ataribox could in the trailer, but this is the game industry after all — stranger things have happened.
Atari has mostly been dabbling with mobile games and appearances in other media recently — such as a brief moment in a Blade Runner 2049 trailer — ever since Chesnais purchased the name following the company's bankruptcy. This is the first big move Atari has made in quite some time, so whatever the new console is — even if it's an Ataribox with a game collection packed into it — there's an exciting reveal coming up, to be sure.
If you're interested in seeing how the story unfolds, sign up at the official Ataribox website and stay tuned to Mic as we'll bring you additional details as they come forward.
More gaming news and updates
Check out the latest from Mic, like this essay about the sinister, subtle evils lurking in rural America that Far Cry 5 shouldn't ignore. Also, be sure to read our review of Tekken 7 and an analysis of gaming's racist habit of darkening villains' skin tones.