'Hot Mic' podcast: Bill Cosby trial, Portugal wildfire and Trump's approval rating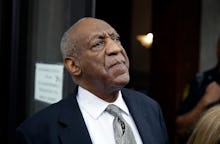 Listen and subscribe to the Hot Mic podcast from your mobile device:
Here are the important stories to get you caught up for Monday, June 19:
1. The criminal court case against Bill Cosby ends in a mistrial.
2. A catastrophic wildfire in Portugal killed at least 62 people.
3. President Trump decries the "witch hunt" against him in a series of tweets.
Direct from Mic's newsroom, Hot Mic keeps listeners informed with a daily run-down of top stories, breaking news and analysis from our news team.