'Pokémon Go Fest' Tickets: How to buy tickets for Niantic's upcoming live event in Chicago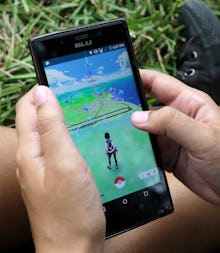 Although it's been a bit lost in the shuffle with the fire and ice anniversary event and the newly released announcement for the gym overhaul, there's going to be a live event for Pokémon Go in Chicago on July 22.
If you've been thinking, "Oh yeah, I might like to attend that live event," and were wondering how to get tickets and when they go on sale, we've got you covered.
Pokémon Go Fest tickets: They go on sale Monday, but we don't know much more
On the official Pokémon Go website, there's a timer ticking down to 1 p.m. EDT on Monday, which is when the tickets for the event go on sale. You can also choose to get alerted by email when the tickets go on sale. Additionally, if you're traveling in from out of town, the page promises to provide special rates with two Chicago hotels while supplies last.
But aside from the big timer and the promise of special rates for hotels, there's still not a lot of information for what the event is actually going to be about. The announcement on the anniversary event page says that players can expect "a ton of exciting festivities," but states that more information will be available after tickets go on sale.
So if you're on the fence about the event, you'll just have to wait until 1 p.m. EST in order to find out what exactly is going on at Pokémon Go Fest before you buy. Those tickets — and more information — will be available at 1 p.m. EST.
More Pokémon news and coverage
Read more coverage on Pokémon, including Nintendo's comments on the potential Pokémon Stars Switch game and news about GameFreak putting up a "now hiring" sign. Watch how well Sun and Moon could translate to Switch and why we won't see the game come to the home console this year — but at least we're getting portable Pokkén and Gold and Silver again.