Carrie Fisher Autopsy Toxicology Results: Actress had cocaine, heroin and ecstasy in system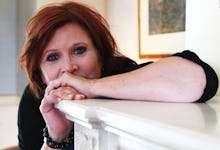 Details have emerged around Carrie Fisher's untimely death in December 2016 that suggest sleep apnea may have contributed to her heart attack. That, however, is only part of the story. According to the Associated Press, a toxicology screen also revealed she had "cocaine, heroin and ecstasy in her system when she became ill on a flight last year."
Fisher had a heart attack on Dec. 23 while aboard an international flight from London to Los Angeles. She died four days later at a local hospital at the age of 60.
Fisher used risky drugs and alcohol for much of her life, and in 1985 she had a serious drug overdose. This resulted in a stint in rehab, an aspect of her life that's chronicled in her book Postcards from the Edge.
It's unclear whether her drug use contributed to her death. However, the late actress' daughter, Billie Lourd, recently made an exclusive statement to People declaring why this discovery shouldn't tarnish her mother's name. Simply put, it could do more good than harm.
My mom battled drug addiction and mental illness her entire life. She ultimately died of it. She was purposefully open in all of her work about the social stigmas surrounding these diseases.
She talked about the shame that torments people and their families confronted by these diseases. I know my mom, she'd want her death to encourage people to be open about their struggles. Seek help, fight for government funding for mental health programs. Shame and those social stigmas are the enemies of progress to solutions and ultimately a cure. Love you Momby.