Serena Williams: There's more to domestic violence than physical abuse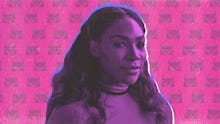 How can society prevent and fight domestic or intimate partner abuse? Traditionally, solutions tend to center on helping communities promote healthy communication and relationships. But far less discussed is the topic of money — and how finances can complicate abusive relationships and make it harder for victims to leave. How pervasive is this problem?
Roughly one in four women in the United States experiences physical violence by an intimate partner at some point in her life, according to the Centers for Disease Control; meanwhile, a Michigan State University study of about 100 domestic violence survivors found that all but one of those victims — aka 99% of them — also experienced economic or financial abuse. That is when abusers restrict, monitor or limit their partner's access to money, jobs or transportation.
To help bring attention to this underreported issue, tennis champion Serena Williams announced on Thursday that she is joining as the newest ambassador for Allstate Foundation Purple Purse, a decade-old initiative by the insurance company to provide financial empowerment to domestic abuse victims.
Purple Purse, started by Allstate in 2005, says it has to date helped about one million women escape abusive relationships through a mix of financial education and job training. Actress Kerry Washington was the program's most recent ambassador.
One big reason Williams is getting involved, she said in a phone interview, is that she wants to promote awareness.
"Not a lot of people really know about financial abuse," Williams said, "It's an invisible but also really devastating form of domestic abuse that traps victims in these harmful relationships."
One reason financial abuse is so prevalent, Williams said, is because it takes many different — sometimes subtle — forms. An abuser might reach out to their partner's boss, for example, and undermine their ability to stay in their job. Or the abuser might take out and use credit cards in their partner's name or otherwise damage their credit score.
"If a woman's credit is ruined, she can't get an apartment," Williams pointed out. "Most of the time when people leave abusive relationships, they have this awful debt and that can take years and years to recover, especially if they have kids."
That's why addressing the problem of physical violence alone might not be enough. Unfortunately, nearly 80% of Americans are unaware of this problem, saying they "have not heard much about financial abuse as it relates to domestic violence," in a survey commissioned by Allstate. Indeed, lacking awareness is among the hardest challenges to overcome, said Vicky Dinges, Allstate senior vice president for corporate responsibility, who heads the project.
"If you see someone with a black eye you feel hurt, you see pain," Dinges said. "But if you don't see it, you think, could it be that bad? And yet, [financial abuse] is the reason most victims don't leave — and even if they do leave, it's why they come back."
To help drive the point home, Williams's announcement is accompanied by a new hidden-camera style video released by Purple Purse — showing ride-sharing passengers who get into a car and discover a purse that has been left behind. Soon, a phone inside the purse begins ringing, and the passengers then see a series of alarming texts that indicate an abusive relationship.
The purpose of this video, Dinges said, is to remind people: If you "see something, say something." She added: "It's not okay to look away ... People should ask themselves, what would I do if I were faced with this situation?"
Despite recent progress for financial gender equality, Williams said, the United States still has far to go, and it has a problematic history when it comes to women and money — that is more recent than people sometimes remember.
"Women couldn't even get their own credit cards until the mid 1970s," she pointed out. "That wasn't that long ago ... [and] progress hasn't quite reached everyone."
This is not the first time Williams has gotten involved in initiatives fighting violence; she started the non-profit Yetunde Price Resource Center in 2016 with her sister Venus, to help victims of community violence, in honor of their sister Yetunde Price, who was killed in a shooting in 2003.
If you or someone you care about is the victim of violence — particularly in a domestic or intimate partner situation — you can reach out to organizations like Purple Purse or the National Domestic Violence Hotline, at 1-800-799-7233, to help with a plan for how to leave an abusive partner safely. Both Purple Purse and the National Women's Law Center has compiled a series of financial resources that are available to people who have separated from abusive partners. In the case of an emergency, always call 911.
Sign up for the Payoff— your weekly crash course on how to live your best financial life. Additionally, for all your burning money questions, check out Mic's credit, savings, career, investing and health care hubs for more information — that pays off.