'Last of Us 2,' 'Uncharted 5' Release Dates: Launch progress discussed in Naughty Dog interview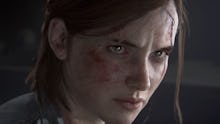 Naughty Dog wowed the crowds at E3 2017 with a new trailer for Uncharted 4 expansion Lost Legacy, which launches for PS4 in August. But fans of the studio were left without any news on the highly anticipated The Last of Us: Part 2 or even a hint at plans for Uncharted 5.
Thankfully, Lost Legacy creative director Shaun Escayg was more than happy to discuss the development of those games during an interview with Eurogamer focused on the upcoming Uncharted 4 expansion. Here's what he had to say about The Last of Us: Part 2 and Uncharted 5.
The Last of Us 2 release date: Progress is slow
When asked about the sequel to Naughty Dog's incredible horror-survival roleplaying game, Escayg admitted that it's not exactly a top priority at the moment.
"Right now, the studio's focus is Lost Legacy," he said. "We have a truly ambitious schedule. The Last of Us [is in development] but at a lot slower pace right now. The entire team is on Lost Legacy — that's a couple hundred of us strong."
So don't expect an official release anytime soon.
Uncharted 5 release date: It could happen
Looking even further into the future, Escayg hinted at what could be coming next for the Uncharted series:
I wouldn't say it's the end. This thieving world is huge. There's so many characters. Even before we settled on this particular story we were exploring Sullivan, we were exploring Cutter, and pairing each other up, thinking what would be right, what would have conflict, growth, something new, something fresh. And Chloe was the one that kept jumping out.
But to say the 'Uncharted' world is done... I doubt that highly.
Escayg also teased plans for a fully open world game from Naughty Dog. He noted that Lost Legacy offers some open world features, and suggested that a full-fledged game could be next.
"When we find a way to do things in an open world I think we'll definitely venture there at some point," he said.
Whether that means an open-world experience in The Last of Us: Part 2, Uncharted 5 or something else entirely (Jak 4, perhaps?) remains to be seen.
More news from Sony PlayStation E3 2017
Check out more of our coverage from the PlayStation E3 2017 press conference, including the sweeping new Shadow of the Colossus remake, gameplay for Days Gone and a look at Monster Hunter Worlds. Don't miss the breathtaking cinematics from God of War 4 and Detroit, as well as the showstealing game: Spider-Man.