Apple iPhone 8 Release: Everything we know about the new phone's design, specs, size, price and more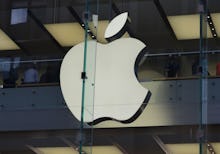 In honor of the 10th anniversary of the iPhone, Apple is reportedly pulling out all the stops with the release of a commemorative new handset. While the exact name for the smartphone is up in the air, it's largely being referred to as the iPhone 8 — though it could also be called iPhone X or iPhone Edition. The device is believed to be a premium phone that will release alongside an iPhone 7S and 7S Plus.
IPhone 8 release: price
Rumor has it that Apple's anniversary smartphone will start at $1,000, according to Forbes. The price tag is high, but if you consider the current rates for the highest model, it's not too shocking: The iPhone 7 Plus with 256GB of storage currently goes for $969.
IPhone 8 release: design
As for design, the device is believed to showcase a glass and stainless-steel body with an edgeless OLED display, CNet reports. The display is said to be nearly "bezel-less," according to 9to5Mac, which means there will be no dark frame at the top and bottom of the screen. Rumors also suggest the phone will have a 5.8-inch display, which may mean the device will come with improved screen resolution, according to BGR.
IPhone 8 release: features
Another long-lasting rumor about the device is its fingerprint sensor: it will reportedly be built into the screen of the smartphone. That said, earlier this year it was reported that the tech giant was struggling to place the fingerprint sensor behind the screen. Samsung supposedly had a similar problem and resorted to placing the sensor on the back of the device. Reports currently go back and forth about whether Apple can perfect the technology in time or if it will have to take the Samsung route.
IPhone 8 release: What's that about wireless charging?
The iPhone 8 might also come equipped with wireless charging, which means consumers can charge their device without having to plug it into a socket. Instead, they merely place the handset on an inductive surface to charge. Adding fuel to this rumor is the fact that Apple joined the industry trade organization Wireless Power Consortium in February.
IPhone 8 release: iOS 11
The phone will run on the latest operating system — iOS 11 — which was announced at Apple's Worldwide Developers Conference earlier this month. Other features that may come with the iPhone 8 include 3-D sensing technology and support for the Apple Pencil.