What's leaving Netflix in July 2017? Don't miss these 4 departing movies.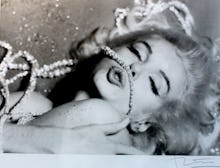 There's a new batch of shows and movies leaving Netflix in July, including some classics. Consider checking out the below four films — leaving July 1 — if you'd like to possess an air of chic cultural awareness. Coincidentally, they're all comedies, which is perfect for summer slumber parties and Netflix and chill sessions. Also, they include a famous Marilyn Monroe song, which is always relevant.
1. Blazing Saddles
Blazing Saddles is a 1974 satire from Mel Brooks, the man behind comedy classics like The Producers and Spaceballs. The hilarious, Academy Award-nominated film, which pokes fun at the racism of old Hollywood Westerns, still holds up as a shining example of Brooks' genius. Gene Wilder stars as a recovering alcoholic gunslinger.
2. Working Girl
Melanie Griffith — a.k.a. Dakota Johnson's mom, a.k.a. movie star in her own right — received an Oscar nomination for this 1988 romantic comedy in which she fought off Sigourney Weaver to further her business career. Hijinks ensued, including a misguided hookup with Harrison Ford. Looking back, it's unclear whether this movie was feminist or not; but hey, it's funny.
3. Gentlemen Prefer Blondes
Gentleman Prefer Blondes was one of Marilyn Monroe's earliest successes, and its song "Diamonds Are a Girls' Best Friend" — coupled with Monroe's pink dress — have since become iconic. Madonna, Nicole Kidman and even James Franco have paid homage to Monroe's timeless performance.
4. While You Were Sleeping
This Sandra Bullock vehicle premiered shortly after Bullock's breakout performance in Speed with Keanu Reeves. While simple in its charms, the romantic comedy about lonely fare token collector Lucy Moderatz falling in love with a stranger in a coma is a great diversion for a rainy weekend. It was one of the highest grossers of 1995, raking in over $182 million dollars against its $17 million budget.
Mic has ongoing movie coverage. Check out our main movie hub here.