Steam Sale 2017: Get huge discounts on AAA games like 'Mafia III' and 'Shadow of Mordor'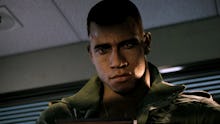 Folks, it's the most wonderful time of the year. It's when we all gather around and buy way too many cheap games that then gather dust in our Steam libraries because we already have way too much on our plates right now. If you want hot deals on big-budget games from the past few years, keep on reading. These Steam Summer Sale deals are good until July 5.
Mafia III was one of the more pleasant surprises of 2016. It's a fairly typical open world action game in a mechanical sense, but its willingness to tackle the issue of racism in the American south in 1968 makes it worth seeing. Let me put it simply: There's a mission where you gun down dozens of Klansmen.
South Park: The Stick of Truth did something that seemed impossible back in 2015 — it translated South Park into a competent video game. It's a turn-based RPG with Matt Stone and Trey Parker's trademark comic sensibilities, which is either great or terrible news depending on who you are. If you like South Park, you'll probably like this game.
This is just an absurd price for a $60 game that won Game of the Year awards in 2014. Even if you don't care for Tolkien, it's fun to run around the open world and use a variety of fun magical ghost elf powers to kill scores of orcs and disrupt their military hierarchy. This can also get you up to speed for Shadow of War, which launches later this year.
This isn't as heavy a discount as the other games on this list, but to be fair, this game just came out in February. NieR: Automata is a stylish Japanese action game about a beautiful soundtrack and a story that will destroy you. You will be emotionally dead after playing this game. Be warned. It also has 26 different endings (for each letter of the alphabet) so there's a lot to dig into here.
Square Enix has cut the prices of a bunch of the Final Fantasy games on Steam in half for this sale. That means the entire Final Fantasy XIII trilogy can be had for less than $30. The remastered bundle of Final Fantasy X and X-2 is also $15. If you love great visuals, better music, distinctive combat systems and crystal philosophy, there's a lot to love here.
If you're into bombastic first-person shooters but Call of Duty WW2 just isn't doing it for you, you can get each of the last three Call of Duty games for $30 on Steam. That's Infinite Warfare, Black Ops III and Advanced Warfare, just in case you forgot. Advanced Warfare is secretly one of the best Call of Duty games so you should just get that one.
More gaming news and updates
Check out the latest from Mic, like this essay about the sinister, subtle evils lurking in rural America that Far Cry 5 shouldn't ignore. Also, be sure to read our review of Tekken 7, an article about D.Va's influence on one Overwatch player's ideas about femininity and an analysis of gaming's racist habit of darkening villains' skin tones.