Lockdown lifted at Alabama military post after reports of "possible active shooter"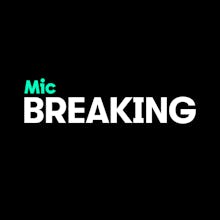 An Alabama military post was on lockdown Tuesday after reports of an active shooter near or on the premises, the Associated Press reported. The lockdown was lifted some two hours after it was put in place.
There were no confirmed injuries or arrests, but officials said there would be an investigation into the incident.
On Tuesday morning, the official Twitter account of the Redstone Arsenal, a military installation near Huntsville, Alabama, tweeted out the message "Possible active shooter on the arsenal. Installation is locked down. Run, hide, fight."
The official Facebook page of the Redstone Arsenal posted the same message. An ambulance service was reportedly dispatched to the army post.
According to the AP, Redstone Arsenal said Monday it would be holding an active shooter training exercise sometime during the week, but arsenal spokesman Christopher Colster told local outlet WAFF-TV that Tuesday's reports of a shooter were not part of a planned exercise.
In a statement, Alabama Gov. Kay Ivey said, "My office is aware of the developing situation at Redstone Arsenal, and we are monitoring it closely. I am praying for a swift resolution to this matter."
A post on the Redstone Arsenal Facebook page Tuesday said that despite the expired lockdown, movement "remains restricted" in the area around the facility where the incident occurred.
June 27, 2017, 2:14 p.m.: This story has been updated.