'Bachelor in Paradise' season 4 sets some new rules for contestants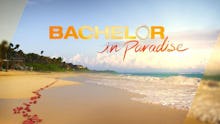 Just eight days after Bachelor in Paradise cleared an investigation into sexual misconduct allegations made by a producer, the show has reportedly created a new rule regarding the contestants and sexual consent, TMZ reported.
"The Boom Boom Room" at the Mexican resort is rumored to be where sex often happens. And with the new rule, participants must confirm with a producer that they are consenting to sexual activity before entering the room to do the deed. The producer has the power to object to the sex happening if he or she feels that either individual is not able to give consent. If the participants go into the room without getting clearance, a producer has the ability to enter and stop any sexual activity.
Before filming of Bachelor in Paradise season four continued, contestants were reportedly given the rundown on the new rule in a two-hour meeting with the show's producers and lawyers. The reality dating series was initially suspended on June 11 following allegations of misconduct involving contestants Corinne Olympios and DeMario Jackson.
And instead of bypassing any discussion of this controversy, the show is expected to address the pause in the production this forthcoming season. A source involved with Bachelor in Paradise told EW Wednesday: "They're real people with real feelings, so we're not going to do anything that is egregious or hurtful, but we'll certainly address the fact that the principal cast had to be sent home and come back."
Warner Bros. concluded in a statement on June 20 that there was no evidence of misconduct. Jackson's lawyers were also told that he was cleared of any allegations, TMZ reported. Despite this news, Olympios' lawyer stated that they would continue to pursue an investigation into the incident.
Season four of Bachelor in Paradise will premiere this summer on ABC. According to the EW article, it will most likely debut one week after The Bachelorette finale.
Mic has ongoing Bachelor in Paradise coverage. Please follow our Bachelor in Paradise hub here.