PlayStation Plus July: 'Until Dawn' and 'Game of Thrones' headline free games list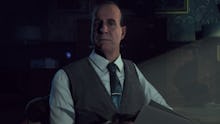 On June 27, we learned about July's free Xbox Live Games with Gold. Grow Up and Kane & Lynch 2 are cool, but Sony didn't want to be outdone. Just a day later, we now know what PlayStation Plus' free games offering for July will be. It's a good one, folks.
PlayStation Plus July: Until Dawn, Game of Thrones are the real showstoppers for the month
Sony is offering two PS4 games, two PS3 games and two Vita games for PS+ subscribers in July. First up on PS4 is Until Dawn, the 2015 horror classic that combines Heavy Rain's choice-based story branching with actually good characters and acting. Plus, you get scarily accurate virtual representations of Hayden Panettiere, Rami Malek and Peter Stormare. It's a super fun game to play in a room full of people and a great choice for the service.
Next on PS4 is Telltale's Game of Thrones, which is six episodes of Game of Thrones stories told within the familiar confines of Telltale's adventure game structure. Based on that description, you already know whether or not you want to play it.
PS3 gets the delightfully crazy Tokyo Jungle, a goofy survival game where you play as dozens of different animal species (including dinosaurs) as they try to survive in Tokyo after all the humans are dead. Dying in Tokyo Jungle has serious consequences and the co-op shenanigans you can get up to are pretty great.
Also free on PS3 is Darkstalkers Resurrection, a compilation of two classic games from Capcom's functionally dead vampire fighting series. If you like arcade fighting games with distinctive art and characters, this is for you.
Lastly, the Vita gets Element4l and Don't Die, Mr. Robot. Element4l is a sidescrolling indie platformer of sorts where you move through beautiful-looking levels as different elements, using their unique properties to get past obstacles. Don't Die, Mr. Robot is an arcade-flavored game about a robot who eats fruit and explodes to kill enemies. It's all about getting a high score, and it's also available on PS4.
More gaming news and updates
Check out the latest from Mic, like this essay about the sinister, subtle evils lurking in rural America that Far Cry 5 shouldn't ignore. Also, be sure to read our review of Tekken 7, an article about D.Va's influence on one Overwatch player's ideas about femininity and an analysis of gaming's racist habit of darkening villains' skin tones.