Karlos Cashe spent 90 days in jail before drug tests proved his "cocaine" was actually drywall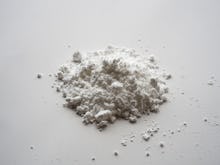 Karlos Cashe spent 90 days in a Florida jail, charged with possession of cocaine — but it turned out that the white powder in his car was actually dry wall. The question is, why did he languish in jail so long for what turned out to be a mistake?
Cashe was pulled over in March by police in Oviedo, Florida, for driving without his headlights on, according to records obtained by Mic. When police searched his car, they found a white powder on the seats and floorboard.
He was also detained for violation of curfew — but, within hours, police realized that their records were incorrect and he hadn't violated his curfew, local outlet WFTV reported.
A preliminary field test indicated that the powder in his car was cocaine, and Cashe, who was on probation for 2015 marijuana and cocaine charges, was arrested both for drug possession and and violation of probation.
But, months later, lab tests showed that the substance wasn't cocaine at all. "I know for a fact (that) it's drywall because I'm a handyman," Cashe told WFTV. "I said that continuously during the arrest stop."
Nearly three months after he was arrested, Cashe was released from jail with no charges. So why did it take so long to confirm that the suspicious white powder police found in his car was harmless?
According to the Oviedo Police Department, the 90 days Cashe spend in jail weren't because it took three months to test the white powder from his car.
"The drug test doesn't take 90 days," Oviedo Police Department Public Information Officer Heather Capetillo said in a phone call on Thursday.
According to Capetillo and a timeline provided by the police department, the long wait was "due to all of [Cashe's] violations of probation," including marijuana found in the car during the stop.
During his time in jail, Cashe also dismissed his counsel and asked to defend himself, which the department said in an email "prolonged the process."
"He went through firing his attorney, there were all kinds of motions," Capetillo said. "That's why he was in jail for 90 days, it wasn't because we were waiting on the cocaine to come back."
CBS News reported that the results of the drug test came back on May 16 — but Cashe wasn't released from jail until June 19. "I was profiled," Cashe told a local news outlet, according toCBS News. "It wasn't the first time, it just was just the worst of those times."
According to O.J. Mitchell, a professor of criminology at the University of South Florida, the issue of unreliable field tests, a factor in Cashe's arrest, is more common than people may realize.
"There are different methods of field testing, we know that all of them are flawed," Mitchell said. "The problem with those tests is that they change to the color indicating illicit substances for many substances that aren't illicit."
Mitchell said that field tests frequently give out false positives, and even drug-sniffing dogs "can be manipulated."
But Mitchell said it's not uncommon for people to wait weeks or months in jail before being released with no charges, like Cashe. "I don't think this is an isolated incident," Mitchell said. "Drug testing here in Florida takes about 45 days right now, and that's from the time the lab gets the sample."
The long wait times can lead some people to plead guilty to crimes they didn't commit just to end the process, Mitchell said. According to him, the best way to ensure that what happened to Cashe doesn't happen to more people is for police departments to develop better, more reliable field tests for drugs — to keep false positives from sending people to jail without cause.
According to local outlet WKMG, the Oviedo Police Department said it plans to review the field tests it uses to test for drugs. But Cashe told the news outlet that he wants justice for the 90 days he spent in jail.
"I was free because of the lab test, I won't be vindicated until they stop doing what they're doing," Cashe said. "It's like you stop somebody's life and if you are going to make rules you have to play by them."