'Creeping Terror' 3DS and PC: Aksys Games' horror game coming to handheld and computers this fall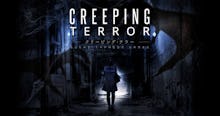 Aksys Games is bringing Nikkatsu and Sushi Typhoon Games' 3DS eShop horror title Creeping Terror to the West in the fall. It's planned for a release on both 3DS and PC by way of Steam, and it looks like a spooky good time, especially if you like exploring creepy old caves and/or mansions. It's always a haunted mansion with these games, isn't it?
Creeping Terror: What to know about the upcoming horror game
There haven't been many details released about this indie Japanese horror game just yet beyond some succinct information about its plot, but it sounds as though it'll be right at home on 3DS and PC.
Players will control a high school student named Arisa after she heads up to a spooky old mansion with some of her friends. They're out to see if some type of monster thought to live there actually exists.
Some bizarre happenings go on, however, and later on Arisa wakes up in a dark cave by herself. The ominous description at the official Creeping Terror site states that she has "no way of knowing the fate that awaits her" there, so something freaky's going on, you can bet.
Previously, Creeping Terror was known as Freak Out -Play Tag- for its original Japanese release. From the look of things, there are several dog-like creatures that won't hesitate to lash out at you, eerie atmospheric lighting, and some kind of bizarre enemy with a fedora that wants you dead.
You can check it out in the Japanese trailer above, if you're not too scared. Watch out for the bloody shovel that guy in the hat carries around for some reason.
More gaming news and updates
Check out the latest from Mic, like this essay about the sinister, subtle evils lurking in rural America that Far Cry 5 shouldn't ignore. Also, be sure to read our review of Tekken 7, an article about D.Va's influence on one Overwatch player's ideas about femininity and an analysis of gaming's racist habit of darkening villains' skin tones.