Why isn't 'Ink Master' on tonight? When to watch episode 5 of season 9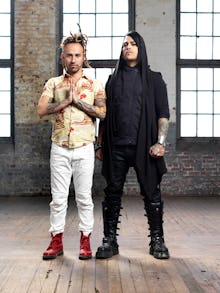 There's no need to end your Fourth of July festivities early to watch a new episode of Ink Master. Although the Spike competition series generally airs at 10 p.m. Eastern on Tuesdays, the show is taking the week off due to the holiday.
The network is replacing their usual Tuesday Ink Master marathon with a lineup of award-winning movies. Those who tune in at 10 p.m. Eastern will find themselves in the middle of the 1994 flick Forrest Gump. Meanwhile, episode five of the tattoo reality show will air during its normal time Tuesday, July 11.
When viewers last left off, veterans Lalo Yunda, who appeared in season two, and Picasso Dular, who competed in season seven, returned for another shot at the Master Shop title and a $200,000 grand prize. Their addition to season nine's lineup sent Tri-Cities Tattoo artists Danger Dave and Bang home.
Two more returning artists will enter the competition when season nine of Ink Master returns July 11 with episode five.
Mic has ongoing Ink Master coverage. Please follow our main Ink Master hub here.