'Blaster Master Zero' DLC: Free update adds Shantae and Shovel Knight guest characters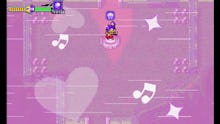 If you're like me and you bought a Nintendo Switch at launch, you were probably looking for games to play besides The Legend of Zelda: Breath of the Wild. One appealing option was Blaster Master Zero, a retro-style revamp of Blaster Master for NES.
Zero has been out long enough that anyone who bought it at launch has likely finished it, but if you haven't, developer Inti Creates is giving players a reason to go back this month.
Shantae and Shovel Knight coming to Blaster Master Zero
Inti Creates announced at Anime Expo 2017 that Shantae and Shovel Knight, each from indie game franchises that bear their names, will join Blaster Master Zero as guest DLC characters in July and August, respectively. According to Inti Creates' website, Shantae will launch on July 6 and be free until July 19, while Shovel Knight will launch on Aug. 3 and be free until Aug. 16. After the free grace period is over, the two characters will be $1.99 apiece.
Shantae attacks by whipping her hair at enemies and dancing, as well as using shape-shifting abilities to navigate the world of Blaster Master Zero. If you've ever seen or played her games, it looks like exactly what you would expect from Shantae.
Shovel Knight has been given the same treatment. He can swing his shovel at enemies and use a downward mid-air strike to bounce off of them, just like how he plays in Shovel Knight.
More Nintendo Switch news and coverage
Looking for more Nintendo Switch news? Check out how blind gamers are using the Nintendo Switch. Nintendo's left Joy-Con issue turns out to be a hardware problem — here's how to solve it. Find out how to buy a console amidst the recent restock. Learn why the Switch cartridges taste so bad. Check out our comparison photos sizing up the Switch to the Wii U GamePad (part one and part two), or find out how to make use of ethernet without the dock and the best way to get alerts when new stock arrives.