'Splatoon 2' Nintendo Direct Livestream Start Time: Where to watch online when it begins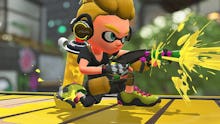 A Splatoon 2 Nintendo Direct announcement is coming very soon. With the game launching in nearly no time at all, it's tough to say what Nintendo could have in store for Splatoon 2. Whatever it is, fans of the game should stay tuned. If you're wondering what time to watch the Splatoon 2 Direct and where, we've got you covered.
Splatoon 2 Nintendo Switch Direct: When and where can I tune in?
The Splatoon 2 Nintendo Direct livestream will take place on July 6 at 10 a.m. Eastern. You can check out the official announcement on Nintendo's site for more info. In the past, the gaming company has also debuted news on their Youtube and Twitch channels; viewers will want to keep an eye on those sites as well.
Splatoon 2 Nintendo Switch Direct: What to expect from the livestream
We're not sure what we'll see that hasn't already been announced during E3 and past Nintendo keynotes. We've already learned about the game's single player mode, horde mode and the ridiculous headset configuration that you'll need for voice chat and game audio. The Splatoon 2 Direct could bring news of yet another global testfire to let fans try the game out before its release date, or perhaps some last-minute gear options. We'll have to wait for July 6 to know for sure.
July 6, 2017, 9:45 a.m. ET: This story has been updated.
Check out more NIntendo Switch news and coverage
Looking for more Nintendo Switch news? Check out how blind gamers are using the Nintendo Switch and why you can't get your Mii to look quite like you. Nintendo's left Joy-Con issue turns out to be a hardware problem — here's how to solve it. Find out how to buy a console amidst the recent restock. Learn why the Switch cartridges taste so bad. Check out our comparison photos sizing up the Switch to the Wii U GamePad (part one and part two), or find out how to make use of ethernet without the dock and the best way to get alerts when new stock arrives.