'WWE 2K18' DLC Release Date: When to expect information on additional content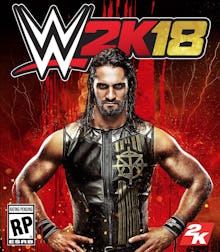 Earlier this week, we learned the newest details about WWE 2K18 following a special development summit in June, but the company's downloadable content news wasn't revealed. What does 2K Games have planned when it comes to future wrestling DLC? Here's what we know so far.
WWEK 2K18 DLC Release Date: What to expect and when to expect it
This isn't any different from previous years leading up to the WWE 2K release.
In the past, this information has come much closer to the release date. WWE 2K17 released on Oct. 11 and the news of the DLC was revealed on Sept. 22.
Last year's DLC offer included the Accelerator, a feature that allows you to unlock every character and item without completing the associated tasks.
It also introduced Future Stars, Legends, Hall of Fame Showcase, New Moves and the NXT Enhancement pack. The new content expanded the roster, movesets and the number of modes available to play.
Here's a look at a playthrough of the Hall of Fame Showcase from Chris Denker on YouTube.
This year's game is scheduled for release on Oct. 17, so it stands to reason we should expect to hear about the DLC for WWE 2K18 during the final week of September.
Things could change, but after this month's big reveal, the steady stream of information should continue in the coming weeks.
Fans will be hoping for a DLC lineup that offers longevity. Last year's game didn't have a Showcase mode when it released, but the DLC partially made up for that omission with the brief but entertaining Hall of Fame feature.
WWE 2K18 will have an expanded MyCareer mode with online functionality, as well as an upgraded Universe mode and new eight-person matches.
The DLC will hopefully add to the announced feature set.
More sports gaming news and updates
Love sports games? Check out more content from Mic, including tips for leveling up your MLB The Show RTTS player, the new story mode in Madden 18, a wish for the WWE 2K18 release and a detailed sports video game release calendar.