'Overwatch' Doomfist Teaser Release: When you should expect to play the potential new character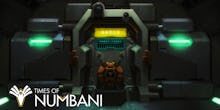 Update: Doomfist is now available in the PTR as of July 6, so with the typical update schedule, we'll probably see him live on July 18 or July 25.
New character releases are the root of Overwatch — everyone gets excited to play the characters when they come out. It seems like that time is just around the corner again with a new teaser from the Overwatch Twitter.
The tweet links to a blog post that basically outlines the escape of a prisoner, who is noted as Akande Ogundimu, the previous Doomfist. With this first teaser out, we can figure out quite a bit about how the release will go.
Overwatch Doomfist Teaser Release: When you should expect to see more details
Reddit user ArielleSweetSugar put together an outline of the Orisa release schedule in order to better guess when Doomfist will be released.
Per the schedule, Doomfist should be available on the PTR on July 13, and released on Aug. 1. While these dates might not pan out exactly, Doomfist will probably be released on the PTR next week.
The Overwatch team has been struggling with how to release characters, but it seems they learned from Sombra and will probably stick with how they did Orisa.
Stylosa also made a larger video on the topic, as seen above, talking about the release schedule from when Ana was released and noting that July would be the perfect month to release a new character.
July 6, 2017, 2:07 p.m.: This story has been updated.
More Overwatch news and updates
For more on Overwatch, check out the rest of what Mic has to offer. Here is an intro to the cute, new "Wholesome Overwatch" subreddit, a look at some gorgeous Overwatch-themed PS4 and Xbox One controllers, a cool Easter Egg in the new Horizon Lunar Colony map and a criticism of Blizzard's failures in its design of Symmetra.