Authorities searching for up to 8 people after apartment building collapses near Naples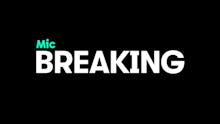 Responders are searching for as many as eight people, including two children, after a residential building near Naples, Italy, collapsed Friday, according to reports.
The cause of the collapse is unclear.
According to reports, witnesses said that there was no explosion but said a train had just passed; the BBC reported that the collapse could have been associated with vibrations from the railway.
There was also construction being done on the first floor of the four-story Torre Annunziata apartment building, near Naples and Pompeii, which reportedly housed two families.
No casualties have been reported as dozens of firefighters searched through the rubble and evaluated nearby buildings.
The Naples-Salerno railway tracks, which connect Naples to Pompeii and the Amalfi coast, have been closed, according to the Independent.
This story will be updated as more information becomes available.