CJR media reporter David Uberti to join Fusion, which is rebranding as Splinter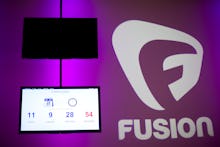 Columbia Journalism Review staff writer David Uberti is joining Fusion as a media reporter on July 17. Friday is his last day.
Uberti has been covering the media industry at Columbia Journalism Review for three years since he joined the media news publication as a Delacorte Fellow in July 2014. Uberti has also served as the host of CJR's weekly media news podcast, "The Kicker," since the podcast launched in November.
"We're going to miss Dave terribly but wish him best of luck at his new gig," Kyle Pope, the editor in chief of Columbia Journalism Review, said. "The Kicker will continue proudly on, hosted for now by the CJR staffers who have joined Dave in hosting duties since the outset of the podcast. Meantime, we've already begun a search to fill the senior reporter slot at CJR that Dave so ably held."
Uberti will join Fusion's ranks a week before the site officially relaunches as Splinter — part of an attempt to differentiate the digital news site from the company's cable channel with the same name.
According to a company release Friday, the rebranded site, which will launch at SplinterNews.com on July 24, "will serve as a news and politics site for a justice-minded, inclusive and incisive audience."
"Splinter will contextualize current events while remaining committed to amplifying underrepresented voices, shining a light on systemic inequality, and skewering politicians when necessary," editor in chief Dodai Stewart said in a company statement. "Readers can expect piercing reporting and commentary with a sharp point of view."   
Business Insider first reported Fusion's rebranding effort on Friday.
Splinter will feature stories from all of Fusion Media Group's sites, including Gizmodo Media Group's Jezebel, Gizmodo and The Root, as well as from writers for the site soon-to-be formerly known as Fusion.
Fusion.net will remain the central digital hub for programming from the cable channel Fusion. Fusion.kinja.com, which is where Fusion's digital side has lived since May, will redirect to SplinterNews.com beginning July 24.