Samsung Galaxy Note 8 Leak: The smartphone may have a new look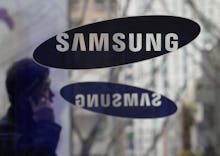 The successor to the notorious Samsung Galaxy Note 7 is rumored to be releasing later in 2017, but a report from Reuters — which cites an unnamed source — claimed the device will be announced at an August launch event in New York City.
If you expect the Note 8 to look similar to the now-discontinued Note 7 or the newly released S8, think again. As it turns out, there may be shape change to the aspect ratio in store, according to Forbes.
Citing Vietnamese leaker Tung Ha, Forbes reported the 19.5:9 aspect ratio seen on the S8 won't be on the Note 8. The device will reportedly come with a 6.3-inch Infinity Display, dual cameras and a rear-mounted fingerprint sensor that is further away from the camera.
In the aftermath of the Note 7, it was unclear whether the South Korean tech giant would be bringing back the premium smartphone line. But in January, Samsung mobile chief D.J. Koh told CNET the Note 8 was still happening.
"I will bring back a better, safer and very innovative Note 8," Koh said.
In other news, Samsung has resurrected the Note 7. The ill-fated device has been repackaged and is being retailed in South Korea as the "Galaxy Note Fan Edition." There are reportedly only 400,000 units — Samsung asserts each device has "perfect safety" — of the smartphone. The spinoff handsets come with a smaller 3,200 mAh battery and an updated software that supports Bixby, Samsung's new digital assistant.