22-year-old American tourist Bakari Henderson beaten to death in Greece, State Department says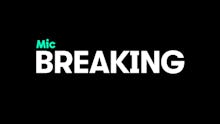 Twenty-two-year-old American tourist Bakari Henderson was beaten to death at a bar on the Greek island of Zakynthos Friday, CNN reported. Citing Greece's state news agency ANA-MPA, the network said Henderson was beaten by 10 men in the brawl, which reportedly began in the bar before spilling into the streets after security asked the men to leave.
So far, two people — a 32-year-old Serbian and a 34-year-old Greek national, have been arrested in connection with the fight, according to CNN.
"Greek police in Zakynthos notified the U.S. Embassy of the death of a U.S. citizen in the early morning hours of Friday," the U.S. State Department said in a statement obtained by CNN. Zakynthos is an island off the west coast of Greece and is a popular tourist destination.
According to Henderson's LinkedIn page, he graduated from University of Arizona with a bachelor's in business finance and entrepreneurship. Henderson's family told KXAN, a CNN affiliate, that he was in Greece working to launch a clothing line.
"Bakari loved spending time with family and friends, traveling, and meeting new people. He was a big thinker and enjoyed coming up with new business ventures. Bakari was an inspiration to all he met. He loved life and lived it to the fullest," the Henderson family told KXAN.
In a statement, University of Arizona President Robert C. Robbins said everyone at the university was "shocked and saddened" by the loss of Henderson.
"Our hearts and prayers are with his friends and family," Robbins said. "I can only imagine the deep sense of loss they must be feeling at his untimely death. It is always a tragedy when a young life ends before it has really yet to begin."