Woman killed by gunmen at Ohio gender reveal party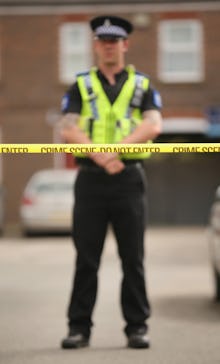 A woman was killed and at least eight others injured after two masked gunmen stormed a gender reveal party in a Cincinnati, Ohio, home and began firing rounds, CNN reported.
Late Saturday night, family and friends had congregated inside a pregnant woman's living room to learn the gender of her unborn child when two men entered through the front door and began shooting, according to Colerain Township Police Chief Mark Denney.
Police said that one woman — 22-year-old Autum Garrett — was pronounced dead at the scene, and the eight other victims, including three children ages 2, 6 and 8, suffered non-life-threatening injuries. According to CNN affiliate WCPO, one woman claimed to have lost her unborn baby after being shot in the leg, but Denney did not confirm the death in a Sunday night press conference.
The shooting lasted "maybe a minute or two," and the suspects escaped on foot, Denney said, according to CNN. Police have yet to make any arrests in connection to the incident.
In a harrowing 911 call obtained by WCPO, one witness can be heard describing a scene of panic and chaos.
"There's a whole lot of people here are shot," one man, who claimed to have been shot in the stomach himself, told an operator. "I just seen two people walk by, I looked outside, next thing I know they just ran in and just start shooting."
Police said Sunday evening that they were still investigating any possible connections between the suspects and the victims.
"We're not sure if (the suspects) were allowed in or they forced entry at this point," Denney told reporters, according to CNN. "We don't know who the suspects are and why they did this."