'League of Legends' DPI: What is it and why does it matter?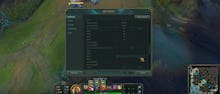 Everyone wants to be the best at games, right? At least that's what I tell myself when I'm yelling at my friends as we play Overwatch.
If your PC gaming is lagging, you might need to improve something other than just your skills — you might need to improve your DPI.
Your mouse might be holding you back on dominating League of Legends
For those of you who don't know, DPI stands for dots per inch, and it refers to how precisely your mouse can move. Mice with higher DPI can cover more screen space with less movement.
The discussion about DPI comes up often in League of Legends — probably because it's an extremely popular game that is exclusive to computer gaming. So, does DPI matter for something like League?
DPI has never really been questioned for shooter games because they're so much about speed and precision. League of Legends, however, is a isometric strategy game — much slower.
Regardless, it seems that because professional players have higher DPI, casual players will do the same.
If you're looking for the best DPI settings for League, there are a few resources: Here's a forum post that gives some other casual player opinions. Here's a Reddit post with some of the same. If you're looking for a pro player, Bjergsen's setting are available on this Reddit post.
More gaming news and updates
Check out the latest from Mic, like this essay about the sinister, subtle evils lurking in rural America that Far Cry 5 shouldn't ignore. Also, be sure to read our review of Tekken 7, an article about D.Va's influence on one Overwatch player's ideas about femininity and an analysis of gaming's racist habit of darkening villains' skin tones.