'Final Fantasy 12: The Zodiac Age' Trophies: Everything you need to know to complete the achievement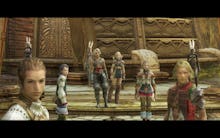 Final Fantasy 12: The Zodiac Age is finally out, and it's time to buckle up for a classic Final Fantasy journey. If you're looking to get everything in the game, you're going to need the achievement trophies too. Luckily, we have that information right here.
Final Fantasy 12: The Zodiac Age Trophies: A simple way to get them
Over on Exophase, they've broken down the list of trophies completely. They also include the percentages of each trophy, so you can see exactly how rare it is. For example, there are some trophies right now that less than 1% of players have — which makes sense considering the game just came out.
The site also lets you order them in different ways to make it easier to understand. You can also show or hide the hidden trophies in the game if you want to avoid those kinds of spoilers. It's a pretty great system that makes it easier to collect everything. Head over to the site now to start tracking down trophies in Final Fantasy 12: The Zodiac Age.
More gaming news and updates
Check out the latest from Mic, like this essay about the sinister, subtle evils lurking in rural America that Far Cry 5 shouldn't ignore. Also, be sure to read our review of Tekken 7, an article about D.Va's influence on one Overwatch player's ideas about femininity and an analysis of gaming's racist habit of darkening villains' skin tones.