'PlayerUnknown's Battlegrounds' Customization: The arena game is about to give you a ton of freedom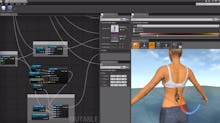 PlayerUnknown's Battlegrounds — or PUBG, as it's lovingly called by fans — has made waves in streaming over the last few months. Both players and online viewers have enjoyed the dynamic and unique experience for what might seem like a pretty routine video game.
Now, it appears the game's developers are aiming to provide more opportunities for individuality. During an interview with PvP Live, executive producer Chang Han Kim revealed that "soon, you will be able to design your character to a tee."
In a video released in November 2016, on the topic of character customization, Jordi Rovira from Anticto — a company focused on character customization systems development — talked about the specifics of customizing a game like Battlegrounds. One key point he made is that in-game loot needs to look good enough to want to show off.
We can only hope that this means they're continuing to make new loot for the game and more interesting-looking accessories. This could also be a tactical challenge considering players would probably want to be as disguised as possible — a bright clown suit, for example, might give them a tactical disadvantage.
It's also cool to see some of the design process. This GIF of placing the tattoo in different places gives us a nice taste for what we might be in for. Pretty exciting stuff.
More gaming news and updates
Check out the latest from Mic, like this deep dive into the cultural origins of Gamergate. Also, be sure to read this essay about what it's like to cosplay while black, a roundup of family-friendly games to play with your kids and our interview with Adi Shankar, producer of the animated Castlevania Netflix series.