'Destiny 2' Beta Start Time: When can you explore the galaxy on PS4, Xbox One and PC?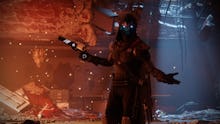 Today is the day. If you preordered Destiny 2 (on PS4), you get to play it early as part of the beta starting today. The beta ends for everyone at midnight, Eastern time, on June 23, but the start times are different across the different platforms.
Destiny 2 beta start time: Xbox One, PlayStation 4 and PC via Battle.net
According to Eurogamer, this is precisely when you can play the Destiny 2 beta depending on your situation.
If you preordered:
PS4 unlocks at 1:00 p.m. Eastern, July 18
Xbox One will be ready at 1 p.m. Eastern, July 19
If you didn't preorder:
The beta opens up to all players on PS4 and Xbox One on July 21 at 1:00 p.m. Eastern.
If you want to visit the Farm, Destiny 2's new social space:
The Farm will be available to visit for one hour only at 1:00 p.m. Eastern on July 23.
If you want to play on PC:
You'll have to wait until some time in August to play a Destiny 2 beta.
More Destiny 2 news and updates
If you can't wait to get back out on patrol with your Fireteam, check out the rest of our coverage for Destiny 2. We've got coverage about why Bungie opted not to use dedicated servers for the sequel, why there won't be cross-play and cross-saves for PC and what you can expect from the game's PC specs and Battle.net partnership. Additionally, you can check out the new Supers being added to the game, some details behind guided games and the new Crucible changes as well. Finally, you can check out our ongoing coverageof the beta here.