Everything we don't know about the iPhone 8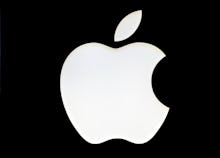 When it comes to iPhone 8 rumors, there is no deficit. From design and specs to color options and price, the leaks and analyst predictions have been pouring out ever since it was revealed that Apple was working on a commemorative device to honor the 10th anniversary of the iPhone.
Even so, there's a lot consumers don't know about the device. In part because there many leaks are unconfirmed by Apple.
While it is speculated that the premium iPhone will debut in the second half of the year anywhere from September to December, there's no exact release date. The iPhone 8 will launch alongside the iPhone 7s and iPhone 7s Plus, which are expected to have minor upgrades.
As for price, we know the device will be expensive, but the precise base price is unclear. Preliminary reports suggested the iPhone 8 will start at $1,000 but more recent reports suggest the start price will be $1,200.
There's also no confirmation about where the fingerprint sensor will be placed. Apple will be featuring Samsung OLED displays — these are brighter and can save battery life, CNBC reported — and the tech giant has reportedly been struggling to embed a fingerprint reader under the display. If not within the nearly bezel-less display, then where?
We know a thing or two about the design of the device, but color options remain a mystery. The current line of iPhones come in six shades: jet black, black, gold, silver, rose gold and a red version affiliated with (PRODUCT)RED — but there's no confirmation if Apple will release the iPhone 8 in the same hues. KGI Securities analyst Ming-Chi Kuo, who is known for making correct predictions, said the iPhone 8 will be available in "boutique" colors. Earlier in July, MacRumors reported the iPhone 8 may have a "mirror-like" reflective model.
Given the iPhone 8's hefty price point, it would be intuitive to expect a device with new and improved features like a better battery, more storage and faster performance. There are rumors suggesting all these upgrades, but no confirmation from Apple. As for features that would make this smartphone stand out, Apple is rumored to be including 3-D scanning technology. Aside from that, we're in the dark till the fall.