'Destiny 2' Beta Exotics: Everything you need to know about the new exotic weapons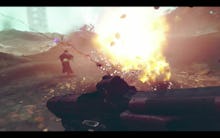 The Destiny 2 beta has arrived — and with it is the answers to some questions that fans have been curious about since the game was announced. One big question: What kinds of exotics are there? Well, we have some answers for you.
Destiny 2 beta exotics: Here's how the new exotic weapons work
There are three exotics in the Destiny 2 beta so far — one for each class.
Titan: Sweet Business
Warlock: Riskrunner
Hunter: Sunshot
Given that there were about 100 exotic weapons in the first game, we can imagine that this will increase by the time the actual game comes. You get the exotic weapon fairly early in the beta run so you'll get a lot of time to try it out.
Eurogamer was kind enough to break down the specs of each weapon. Here's the important info:
Sunshot
Type: Solar Hand Cannon
Type: Kinetic Auto Rifle
Riskrunner
Type: Energy Arc Submachinegun
The Destiny 2 beta is running now and ends July 23 ahead of the game's official release on Sept. 6.
More gaming news and updates
Check out the latest from Mic, like this deep dive into the cultural origins of Gamergate. Also, be sure to read this essay about what it's like to cosplay while black, a roundup of family-friendly games to play with your kids and our interview with Adi Shankar, producer of the animated Castlevania Netflix series.