'Hot Mic' podcast: OJ Simpson parole, McCain's cancer diagnosis, video game booth models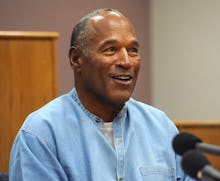 Listen and subscribe to the Hot Mic podcast from your mobile device:
Here are the important stories to know for Friday, July 21:
1. O.J. Simpson was granted parole in a unanimous vote.
2. Senator John McCain has been diagnosed with brain cancer.
3. Video game "booth babes" aren't the clueless distractions some people think they are.
Direct from Mic's newsroom, Hot Mic keeps listeners informed with a daily run-down of top stories, breaking news and analysis from our news team.