'Destiny 2' Open Beta Start Time: Find out when the download releases for everyone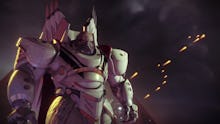 The Destiny 2 beta has dominated the conversation this week, and rightfully so. Playing video games before they come out for free is fun. It helps that Destiny 2 looks pretty fresh, as the kids say. However, up to this point, the beta has been accessible only to players who preordered the game. What about the folks who want to try before they buy? Well, everyone is in luck, the open beta starts today.
The Destiny 2 open beta starts today
As stated in a previous article, you can start playing Destiny 2 even without a preorder starting at 1:00 p.m. Eastern on Friday, July 21. That's today, just a few hours from the time of writing. Additionally, you can go ahead and preload the game now so it's ready to go when the beta launches.
The beta contains the game's opening campaign mission, a new strike called The Inverted Spire and competitive multiplayer. This is just on PS4 and Xbox One. PC players will have to wait until an undetermined point in August to play Destiny 2 early.
The beta lasts until midnight Eastern time on July 23. Best get out there and have some fun while you can.
More Destiny 2 news and updates
If you can't wait to get back out on patrol with your Fireteam, check out the rest of our coverage for Destiny 2. We've got coverage about why Bungie opted not to use dedicated servers for the sequel, why there won't be cross-play and cross-saves for PC and what you can expect from the game's PC specs and Battle.net partnership.