'Hot Mic' podcast: Democratic brand, WH Communications Director, Jared Kushner to be questioned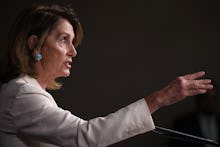 Listen and subscribe to the Hot Mic podcast from your mobile device:
Here are the important stories to know for Monday, July 24:
1. The Democratic Party's new slogan shows it learned nothing from the 2016 election.
2. The White House's new communications director says he'll crack down on leaks.
3. Jared Kushner will be questioned by the Senate Intelligence Committee. Here's what to expect.
Direct from Mic's newsroom, Hot Mic keeps listeners informed with a daily run-down of top stories, breaking news and analysis from our news team.