When does Articuno leave 'Pokémon Go': How to catch the legendary before you run out of time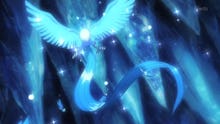 Pokémon Go's legendary ice bird Articuno is leaving on July 31. For reasons that are less than sufficient, Niantic will make each bird in the legendary trio available in Pokémon Go for only a week at a time. Moltres will hit the game soon, but if you're still without Articuno there's still a sliver of time.
Here's what it will take if you plan on catching Articuno.
Articuno is leaving Pokémon Go soon, you'll need to roll deep to catch it
Catching Articuno is tough, but it's not the most difficult part of the process. In its final days, what will make Articuno difficult to defeat is finding enough people this late in the game who still need the icy fowl. Articuno is a five-star raid and going in alone will inevitably result in failure.
Before charging into battle and wasting a raid pass, gather folks to battle alongside you. It may mean that you'll have to round up folks you know who still play the game, or rely on a Facebook group like Pokémon Go NYC, Pokémon Go LA, etc. If you can, attempt the raid in a city, in case nearby players are around and can help.
Know Articuno's weaknesses
What's the use of having an army if they don't know how to fight? Once you have enough PoGo players by your side, make sure they have the right Pokémon to go up against the legendary.
Articuno is weak to Steel, Fire, Electric, and — most of all — Rock. Rhydons, Golems and Tyranitars should make up the bulk of your team. Make use of Omastars, Aerodactyls and any other Pokémon that will let you put Articuno between a rock attack and a hard place.
Check out more Pokémon Go news and coverage
Raids are here, and so are Articuno and Lugia! See how to locate the best ones and why they are the key to legendary Pokémon. Disappointingly Find out how to determine how long it will take you to reach level 40, and see what we think of the Gen 2 Pokémon added to the game. Here are the kinds of Pokémon you get from 10-kilometer eggs, and here's where you can check out what you missed during the Water Festival and Solstice events.