TeeTee Dangerfield is the 16th transgender person of color killed this year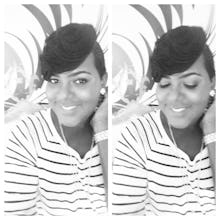 TeeTee Dangerfield, 32, was fatally shot in College Park, Georgia, on Monday morning. Dangerfield is, as the Anti-Violence Project reported on Tuesday, the 16th transgender person of color to be killed in 2017.
Major Lance Patterson with the College Park police department said in a phone call on Tuesday that police responded to a "person shot" call early Monday morning, around 4:20 A.M.
They discovered Dangerfield inside her vehicle, suffering from multiple gunshot wounds, Patterson said. She was transported to nearby Grady Memorial Hospital where she died of her injuries. Her family has been notified.
Patterson said the investigation is ongoing, and that so far police have no suspects. "Every lead that comes in, our detectives are aggressively following," Patterson said.
When asked whether Dangerfield's gender identity was being considered as a factor in her death, Patterson said "we're exploring all leads."
As Mic has previously reported, transgender people face a disproportionate amount of violence.
A 2015 survey by the National Center for Transgender Equality found nearly one-in-ten transgender Americans have reported violence towards them because of their gender identity. Earlier in July, Ebony Morgan was shot and killed in Lynchburg, Virginia.
A friend of Dangerfield's, who identified herself only as Desiree, said that she used to run into Dangerfield in local clubs. "Everybody in the club used to say we looked alike," Desiree said in a phone call on Tuesday. "We would dance ... she was a sweet person, she's always been a sweet person."
Aug. 1, 2017, 10:19 p.m.: This story has been updated
Correction: Aug. 1, 2017