Amazon announces show about post-reparations America amid backlash to HBO's 'Confederate'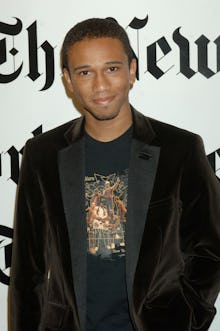 Amid a firestorm of backlash to an upcoming HBO series that will depict an alternate version of America where black slavery remains legal in the 21st century, Amazon Studios announced Tuesday it will produce its own series envisioning a radically different history for our nation — one where newly freed slaves are ceded land to start their own sovereign nation in the wake of the Union's victory in the Civil War.
According to Deadline, Black America will come to the popular streaming service from creators Will Packer, a Hollywood producer, and Aaron McGruder, the Peabody-award winning creator of The Boondocks. The series tells the story of New Colonia, a nation comprised of newly emancipated slaves on the land where the states of Louisiana, Mississippi and Alabama used to be. Packer and McGruder's series will chart the turbulent relationship between New Colonia and the United States over the course of 150 years.
According to Packer, whose impressive resume boasts work on critical-cum-audience darlings like Straight Outta Compton and Girls Trip, the uproar over HBO's Confederate necessitated the announcement of his and McGruder's Amazon series.
"It felt this was the appropriate time to make sure that audiences and the creative community knew that there was a project that pre-existed, and we are pretty far down the road with it," Packer told Deadline.
April Reign, creator of #OscarsSoWhite and co-creator of the #NoConfederate campaign against HBO and Confederate showrunners, said Black America will show viewers something we rarely see depicted on our screens: black and brown people thriving.
"[Packer's and McGruder's] new series on Amazon is a much better representation of alt-history than what was proposed by [Confederate showrunners David Benioff and D. B. Weiss]," Reign said in an interview. "I support the project, as it will focus on black and brown people thriving in this country, something that isn't shown enough on screen."
When asked why such depictions are rarely included in television shows and movies, Reign said telling those stories was not a priority for most producers — but that Packer was an exception to that rule.
"Will Packer has shown us with his smash hit Girls Trip that it is a priority for him," Reign said. "As I have said with #OscarsSoWhite, more people from marginalized communities must be given the opportunity to tell their stories."
Other Confederate critics took to Twitter on Tuesday to express their excitement for Black America.
Deadline's report did not include information about a release date for Packer's and McGruder's series, which is still in development.