'Hot Mic' podcast: The North Korean threat, educational mobile games for Syrian children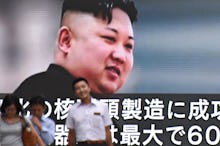 Listen and subscribe to the Hot Mic podcast from your mobile device:
Here are the important stories to know for Thursday, August 10:
1. President Donald Trump warned North Korea that any threats to the United States would be met with "fire and fury," further escalating tensions between the two nations.
2. A Norwegian agency is trying to use mobile games to educate Syrian children displaced by the country's civil war.
Direct from Mic's newsroom, Hot Mic keeps listeners informed with a daily run-down of top stories, breaking news and analysis from our news team.