'Pokémon Go' Dragonite Raid: New bosses keep showing up at the Yokohama, Japan event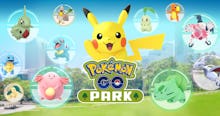 Pokémon Go raids have added some solid gameplay to the location-based mobile game. The group battle feature that started with Quilava, Arcanine and Shiny Magikarp has led to chances to catch legendary Pokémon like Articuno, Moltres and Zapdos. Despite these rare additions, there are certain Pokémon that are notably absent from the raid fun. One such Pokémon was Dragonite, but not anymore.
Pokémon Go Dragonite Raids: The dragon of Gen 1 comes to Niantic's Japan event
Reddit user bluejet07 noted that along with Lapras and Pikachu (rare ones, probably), Dragonite raids have come to the Yokohama event in Japan. Similar to Pokémon Go Fest in Chicago earlier this summer, residents of Japan between now and Aug. 15 can take part in the Pikachu Outbreak.
And Dragonite outbreak? Here's what it looks like.
New raids have already come to the game in the form of Houndoom and Wobbuffet group battles. Dragonite raids have been teased since the new battle feature was first made available, but were never available for players of Pokémon Go. That changes for event-goers in Yokohama.
Pokémon Go Dragonite Raids: When will they hit worldwide?
Those in Japan can head to the event to gain their chance at capturing Dragonite, but what about players outside the country?
Unfortunately, it's unclear. Niantic hasn't released official news on Red and Blue's dragon Pokémon coming to raids, meaning we can't be sure when Dragonite will come to every city. Though chances are if Niantic brought it to Japan, other cities could see Dragonite eventually. If Yokohama goes off without a hitch, maybe even soon.
Check out more Pokémon Go news and coverage
Raids are here, and so are Articuno, Lugia and now Moltres! See how to locate the best ones and why they may be the key to legendary Pokémon. Find out how to determine how long it will take you to reach level 40, and see what we think of the Gen 2 Pokémon added to the game. Here are the kinds of Pokémon you get from 10-kilometer eggs, and here's where you can check out what you missed during the Water Festival and Solstice events.