Heather Heyer, 32, named as slain victim in Charlottesville car attack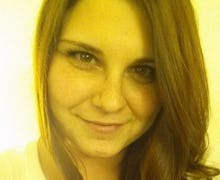 Police have confirmed that the woman killed by a car that plowed into a crowd of anti-racism protesters at a white supremacist rally in Charlottesville, Virginia, on Saturday was Heather Heyer, a 32-year-old paralegal.
In a Sunday press release obtained by a reporter for the Daily Progress, a Charlottesville and Central Virginia news outlet, Charlottesville police confirmed that Heyer was fatally injured when the driver of a gray Dodge Challenger quickly accelerated, barreling into a crowd of peaceful protesters who had congregated on a side street.
According to the release, Heyer was transported to UVA hospital, where she was declared dead.
Virginia Gov. Terry McAuliffe reportedly named Heyer minutes before police publicly confirmed her identity.
Protesters had gathered in downtown Charlottesville to drown out the voices of white nationalist groups that turned out for a "Unite the Right" rally, a sprawling protest over the scheduled removal of a confederate monument.
A University of Virginia Medical Center spokeswoman confirmed to CNN that 19 others were also injured during the attack, with five people still listed as in critical condition as of Sunday.
The suspected driver of the Dodge Challenger has since been identified as 20-year-old James Alex Fields Jr. of Maumee, Ohio. Fields has been detained and is being held in a Virginia jail on suspicion of second-degree murder, malicious wounding and failure to stop in an accident that resulted in death, according to CNN.
Heyer worked as a paralegal with the Miller Law Group, according to her LinkedIn page.
Her last publicly available Facebook post reads: "If you're not outraged, you're not paying attention."
On a GoFundMe site established to help pay for funeral costs, Heyer's mother, who declined to be named, is quoted as saying that her daughter "died doing what was right."
"My heart is broken, but I am forever proud of her," she said.
Attorney General Jeff Sessions announced in a statement on Saturday that a federal investigation is being launched in connection to the weekend's carnage.
"The violence and deaths in Charlottesville strike at the heart of American law and justice," Sessions said in a statement. "When such actions arise from racial bigotry and hatred, they betray our core values and cannot be tolerated. Justice will prevail."
August 13, 2017 11:15 a.m.: This story has been updated.
Anthony Smith contributed additional reporting to this story.