The PS4 5.00 Update Beta includes new family options, better streaming features and more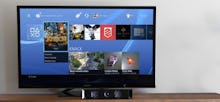 PlayStation's system software has undergone some drastic changes since 4.00 was released on Sept. 13. The incremental fixes have been nice, but there hasn't been enough of an iteration to fold in the key features of the PlayStation 4 Pro.
The next major update for the PS4, system software version 5.00, is heading into beta Thursday and there are a number of features that we can get excited about, including better broadcasting capability for the PS4 Pro and improved family accounts and sub-accounts for kids.
PS4 update beta: Take advantage of 1080p and 60fps streaming on the PS4 Pro
This is a time to rejoice — finally, we can see the PS4 taking advantage of the PS4 Pro's improved graphical capabilities for more than just playing games. Twitch streamers will be able to stream PS4 games on their PS4 Pros at 1080p definition and at 60 frames per second.
And, if you're looking to stream directly from your PlayStation VR headset, you'll be able to see messages from spectators in VR, as well as cinematic mode.
PS4 update beta: Sub-accounts are getting a big overhaul with "Family on PlayStation Network"
As a parent with three children that have fairly active PlayStation Network sub-accounts, this is a heartening change, especially after discovering the horrors of the PSN porn bots. Setting up a master account with sub-accounts isn't difficult in the current system, but it's easy to make a mistake and not lock it down tightly enough.
Instead of it falling on one parent to be in charge of all of the kids' accounts, you can split it off to another adult in the family. According to the PlayStation blog post, "The family manager can promote another adult inside the family to a parent/guardian, who can then customize parental control levels of children's accounts."
This doesn't take into account that there might be two or more adults either in the household or in the family that need to have access to these family accounts — but, baby steps.
It's a particularly embarrassing moment when you have to shuffle your feet and ask your partner to unlock the PlayStation because the parental controls prevent you from streaming. With these new parental controls, you can tune parental controls for each child, instead of having every account on the PlayStation be affected by the same level of controls.
PS4 update beta: Improved UI, friend list management and messaging
Usability is paramount when you're building a solid user interface. If people can't use the software, the hardware is going to end up as a brick underneath a TV somewhere, unused and unloved.
PlayStation continues to improve the usability with this new system update, specifically in the quick menu. The quick menu was a new addition for the 4.00 update from September, and 5.00 improves on it by providing some better options for party management. No one likes to leave a game screen to leave a party or adjust party settings in the party page.
Messages have been improved, too. As it is right now, messaging is a cumbersome effort that requires way too much time to wrangle. There's no way to or bulk-leave conversations. You have to do it one at a time. The 5.00 update fixes that.
Finally, some much-needed improvements to friend lists. Currently, there is a "favorite groups" tab, but the new 5.00 update will remove that in lieu of "custom lists", which will allow you to curate your list of fave people. Or, if you're a streamer with regular viewers or regular co-players, that's a good place to wrangle them, too.
Think of the new "custom lists" as a list on Twitter — they're not always useful but there are definitely times that you're glad you have them set up, just in case.
There's no word on when the beta update will be rolled out to all users, but the beta goes live Thursday for those that received emails from Sony previously.
More gaming news and updates
Check out the latest from Mic, like this article about why popular Overwatch streamers are jumping ship to PlayerUnknown's Battlegrounds. Also, be sure to read this essay about the ways in which Hellblade: Senua's Sacrifice tries to — but doesn't always succeed at — showing what it's like to live with schizophrenia. Finally, check out this game about making friends with dogs at parties and this article about our hopes for Wolfenstein 2's engagement with modern-day white supremacy.